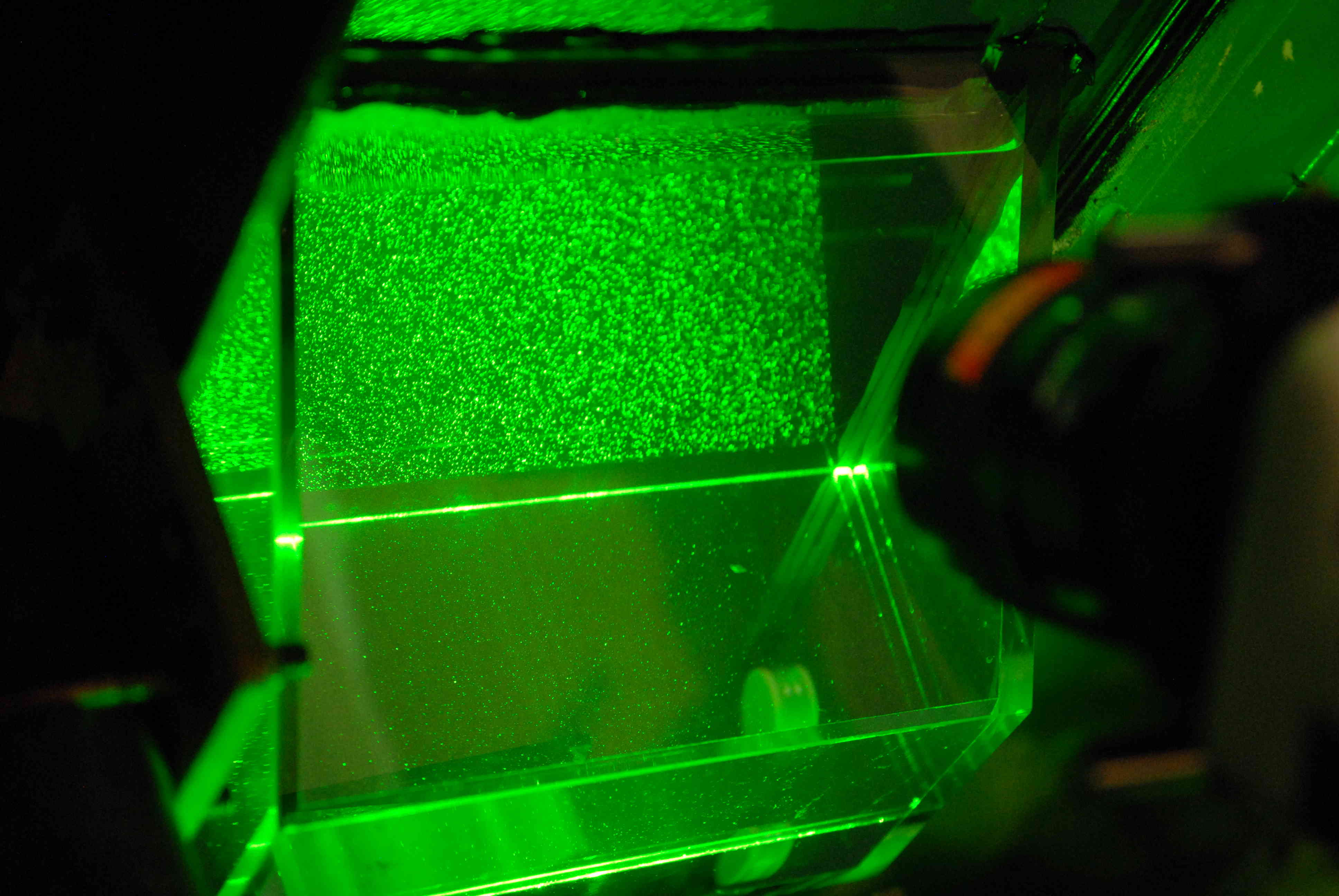 The research at the Institute of Fluid Mechanics combines theoretical, numerical and experimental methods of fluid mechanics. The Institute's research activities include the characterization, prediction and control of fluid flows. One focus is on the treatment of turbulent flows and their selective manipulation with regard to efficient energy use.

Experimental Fluid Mechanics
The ISTM has several wind tunnels in which, for instance, the influences of complex roughness on fluid flows are investigated and also mechanisms for passive and active flow control are tested. Furthermore, we investigate accelerated and rotating flows in specially developed test facilities.
Pressure sensors, hot-wire anemometers, laser Doppler anemometry and particle image velocimetry are used to measure fluid flows.