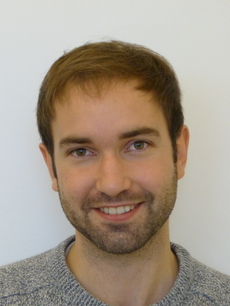 Dr.-Ing. Frieder Kaiser
Institut für Strömungsmechanik
Karlsruher Institut für Technologie
Kaiserstraße 10, Geb. 10.23
76131 Karlsruhe
Tel.: +49 721 608 42368
Fax: +49 721 608 45147
Journal Publications
2021
Reynolds-number scaling of a vorticity-Annihilating boundary layer
Kaiser, F.; Von Der Burg, M.; Sommeria, J.; Viboud, S.; Frohnapfel, B.; Gatti, D.; Rival, D. E.; Kriegseis, J.
2021. Journal of Fluid Mechanics, 924, 2100600.
doi:10.1017/jfm.2021.600
Supervised Student Theses
Enquiris are welcome at any time!
Bachelor project by Moritz Oßwald (2018): "Experimental Investigation of Centrifugal Instabilities in then Near-Wall Region"
Master project by Malte von der Burg (2017): "Acceleration of Curved Walls in Rotating Systems - An Instability Analysis"
Bachelor project by Björn Schmidt (2017): "Reduktion des Einflusses der Ekman-Grenzschicht in beschleunigten rotierenden Systemen"
Master project by Tobias Wahl (2016): Propagation and Annihilation of Vorticity – Spin-up and Spin-down of a Rotating Tank
Bachelor project by Nico Große (2016): Mach-Zehnder-Interferometry – Experimentation and Processing
Bachelor project by Tom Renner (2016): Charakterisierung und Rekonstruktion eines Modellwindkanals
Bachelor project by Michael Laier (2015): "Schlieren Investigations into Weak Density Gradients"